Who We Are...
Craft Shop and Vegetable Stand
Scarecrow Farm is a multigenerational family farm in
Upper Hollowville, New York.
Our mailing address is:
Scarecrow Farm
351 Thielman Road
​Hudson, NY 12534
But you can find us at:
​Scarecrow Farm
29 Old Barrington Road
​Claverack, NY 12513
Hours: May 1 through Dec 24: 9am-5:30pm
Friday, Saturday, and Sunday
Honey and eggs on other days=come to the farmhouse
Yarn orders on other days=call 518-821-2453 and we'll meet you at the farmstore
Email us: scarecrowfarm29@gmail.com
Call us:
(518) 821-2453
Find us on
Facebook
Find us at
localharvest.org/scarecrowfarm
---
Farmers' Markets...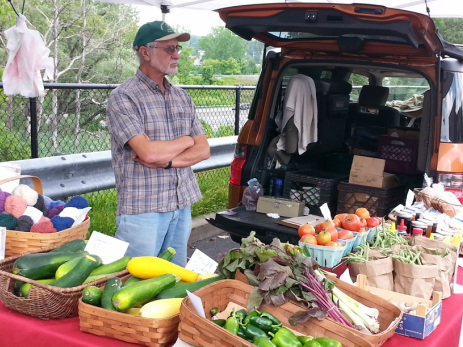 Hudson Farmer's Market
Saturdays 9am - 1pm
May 4 through Nov 23
Corner of 6th St. and Columbia St., Hudson, NY

Delaware Ave. Neighborhood Association
Tuesdays 4pm - 7pm
June 11 - Nov 19
Parking lot of the Albany Public Library Branch,
Delaware Ave., Albany, NY


Looking for something special? Pre-order by calling or emailing us at the farm.
---
Directions to the Farm...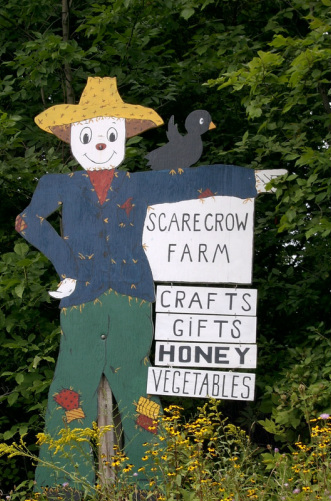 The Scarecrow shows the way
We are located about 1/4 of a mile up Old Barrington Road, just off Route 23, in beautiful Columbia County, New York.

GPS: 29 Old Barrington Road, Claverack, NY 12513

From the Taconic Parkway: Take the Claverack/Hillsdale exit and travel west for
about three miles. Turn at the second Old Barrington Road. It will be a sharp right, at the scarecrow sign.

From the City of Hudson, take Route 23B to the Village of Claverack and join Route 23 driving directly east. Old Barrington Road will be a left turn about three miles from the Claverack traffic light at the crest of a long hill which is three lanes wide..

Our scarecrow on the corner will show you the way.
---